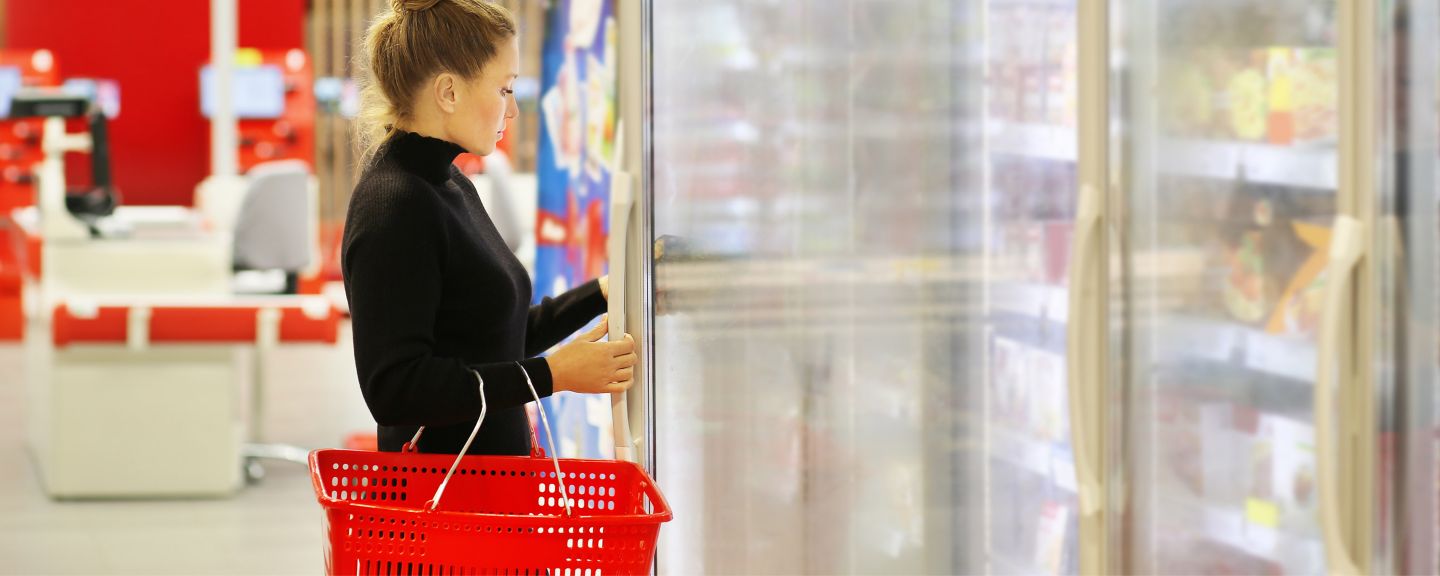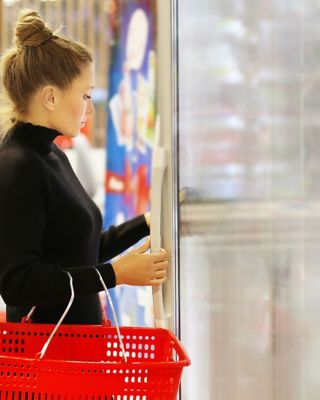 SUPERMARKET REFRIGERATION
Reduce utility costs while improving energy efficiency
Supermarket refrigeration ranks highest in terms of energy use. And the refrigerant impacts the environmental footprint. Solstice® N40 (R-448A) is the lowest GWP, A1 replacement for R-404A, R-22, and R-507 available today for low- and medium-temperature systems.
Designed to replace R-404A in new low- and medium- and high-temp applications, Solstice L40X (R-455A) is a mildly-flammable (A2L) refrigerant designed for plug-ins and smaller charge commercial refrigeration systems.
Nonflammable Solstice® N13 (R-450A) replaces R-134a in medium-temperature refrigeration equipment including chillers, heat pumps and beverage dispensers.
Contact us to learn more about our supermarket and commercial refrigeration refrigerants.
VIDEO TRAINING
Spotlight on Solstice N40 Retrofits
Watch our 10-part series of step-by-step training to safely and efficiently retrofit your supermarket refrigerants with Solstice N40

Read how our customers made the switch to non-ozone-depleting alternatives without disrupting operations:
Products
Brochures & Sell Sheets
Case Studies
Technical Information
Why Glide Matters: Understanding Glide and Superheat | brochure
A Better Environment with Next-Gen Solstice® zd Refrigerant | brochure
Energy Efficient, Lowest GWP Refrigerants for Commercial Refrigeration | sell sheet
Solstice® L40X: Low GWP-High Energy Efficiency | sell sheet
Solstice® N40: Low GWP and Higher Energy Efficiency | sell sheet
Los Refrigerantes Energeticamente Más Eficientes Y Con Los Índices GWP (PCA) Más Bajos Para Uso En Sistemas De Refrigeración Comercial | folleto
File Size (mb)
File Type
Language
Festival Foods Selects Solstice® N40 as First Choice for New Builds | case study
CGS qualifies Genetron Performax® LT for cold storage | case study
Supermarket earns GreenChill Gold certification with Solstice® N40 refrigerant | case study
Coborn's Selects Solstice® N40 for New, Next-Gen Grocery Store | case study
Braido Foods Sees Energy Savings with Solstice® N40 | case study
Ray's Apple Market Sees Energy Efficiency Gains With Retrofit to Solstice® N40 | case study
Commercial Refrigeration Systems – Medium Temperature Retrofit Guideline | technical guide
HFC Retrofit Guidelines: HFC-404A/HFC-507 to Genetron Performax® LT | technical bulletin
HCFC/HFC to HFO Blend Retrofits in Commercial Refrigeration | technical guide
Refrigerant Charge Calculation: Solstice® N40, Solstice N13, Genetron Performax® LT | technical bulletin
Retrofit Guidelines: Medium Temp Commercial Refrigeration Systems (Solstice® N13 & Genetron® 134a) | technical guide
Retrofit Guidelines: Medium- and low-temp refrigeration systems (Solstice® N40) | technical guide