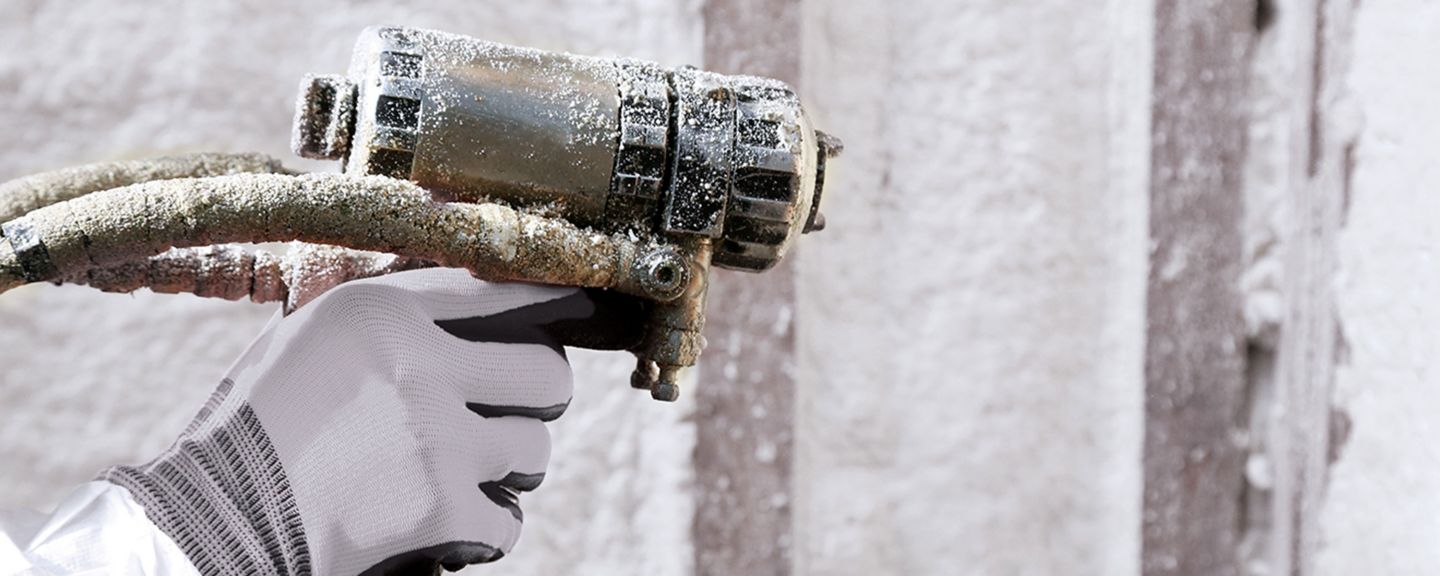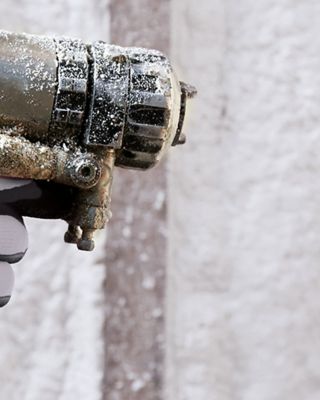 SPRAY POLYURETHANE FOAM INSULATION
Ultra-low GWP with improved foam performance
Closed-cell spray polyurethane foam (ccSPF) is used to insulate, air seal, manage moisture, and improve structural strength in commercial and residential buildings. It is an all-in-one insulation solution that expands to fill crevices, preventing air and moisture infiltration. ​

Blowing agents form the foam cells or bubbles in spray foam, expanding the foam and imparting its properties. With HFOs and HFCs, the blowing agent gas remains trapped inside millions of closed foam providing much of its insulating value.
Compared to HCFC- or HFC-blown foam, our Solstice® Liquid Blowing Agent (LBA) improves foam performance (yield, adhesion, water and air resistance, nonflammability). It also is better for the environment with an ultra-low GWP of 1.
Honeywell's non-ozone-depleting, ultra-low GWP replacement for hycrocarbons, HFCs, or HCFCs produces better foam, and helps your formulation stay ahead of changing environmental regulations. As the leading supplier of foam blowing agents for ccSPF we offer foam blowing agents to leading systems houses worldwide.
Contact us to learn more about our sustainable options for foam blowing agents for ccSPF insulation.

VIDEO CASE STUDY
Spray Foam Roofing
Solstice® LBA - Spray Foam Roofing Solutions | case study
Discover examples of spray foam roofing case studies spanning geographies and building types.
The standard in HFC technology for polyurethane foam applications worldwide.

Read More
Spray Foam Resources