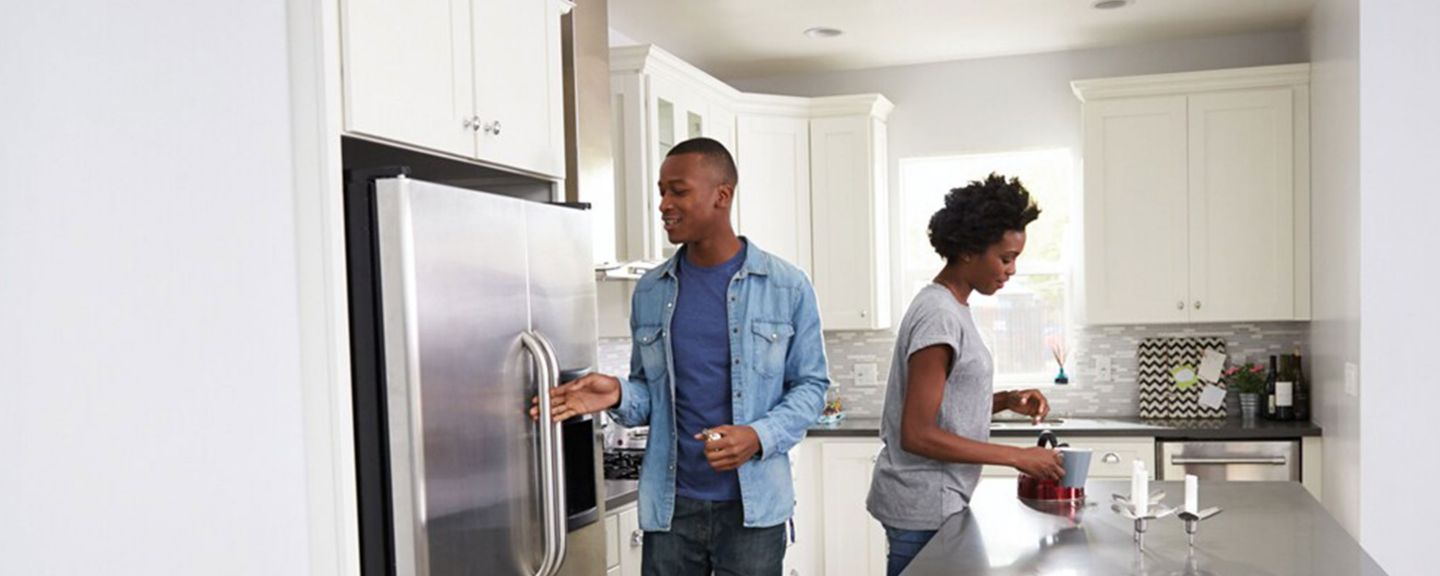 APPLIANCE INSULATION
Leading the Way Worldwide
We are the leader in rigid foam blowing agent technology for refrigerator and freezer, and other appliance manufacturers worldwide. We provide non-ozone-depleting, nonflammable liquid blowing agents that help residential and commercial appliance OEMs meet increasing energy-efficiency and performance requirements.
Solstice® LBA offers an ultra-low global warming potential (GWP) of one, and is an alternative to HCFCs, HFCs, and hydrocarbons (cyclopentane).
Enovate® 245fa, an HFC blowing agent, provides outstanding insulating characteristics, long-term performance, and excellent compatibility with plastic liners.
Contact us to learn more about our foam blowing agents for appliance insulation.
Products
Solstice LBA for Appliances
Enovate 245fa for Appliances
Sell Sheets
Case Studies
The standard in HFC technology for polyurethane foam applications worldwide.

Better Energy Efficiency with Ultra-Low GWP Performance
• Up to 10-12% better energy efficiency than hydrocarbon; 2% better than HFC-245fa
• Better energy efficiency performance at low temperatures
Other benefits
• k-factor performance 4-5% better than HFC-245fa
• k-factor performance 12-15% better than cyclopentane
• Low toxicity
• Energy efficiency that exceeds U.S. Department of Energy (DOE) Energy Star requirements
• VOC-exempt (U.S. EPA)
A Proven Foam Blowing Agent Solution
Enovate 245fa (HFC-245fa) is a replacement for HCFC-141b and other fluorocarbon and non-fluorocarbon foam blowing agents. The U.S. EPA has given SNAP approval for the use of Enovate as a replacement in all foam applications.

Some other benefits:
Non-ozone-depleting
8-10% better k-factor than cyclopentane formulations
Nonflammable (ASTM E-681, EU A11)
Excellent cold temperature insulation performance
Outstanding long-term insulation performance
Compatible with commonly used plastic liners
VOC-exempt (U.S. EPA)
Low toxicity
Solstice® LBA - High Performance Refrigerator Insulation | sell sheet
Solstice® LBA - Increased Thermal Performance with Lower Environmental Impact in Commercial Appliances | case study
Commitment to Sustainability and R&D Leads to Breakthrough Solution for Midea | case study
Solstice® Liquid Blowing Agent (LBA) | case study
Energy Efficient Insulation that is Kinder to the Planet | case study
Whirlpool Corporation is committed to delivering energy efficient refrigeration products | case study