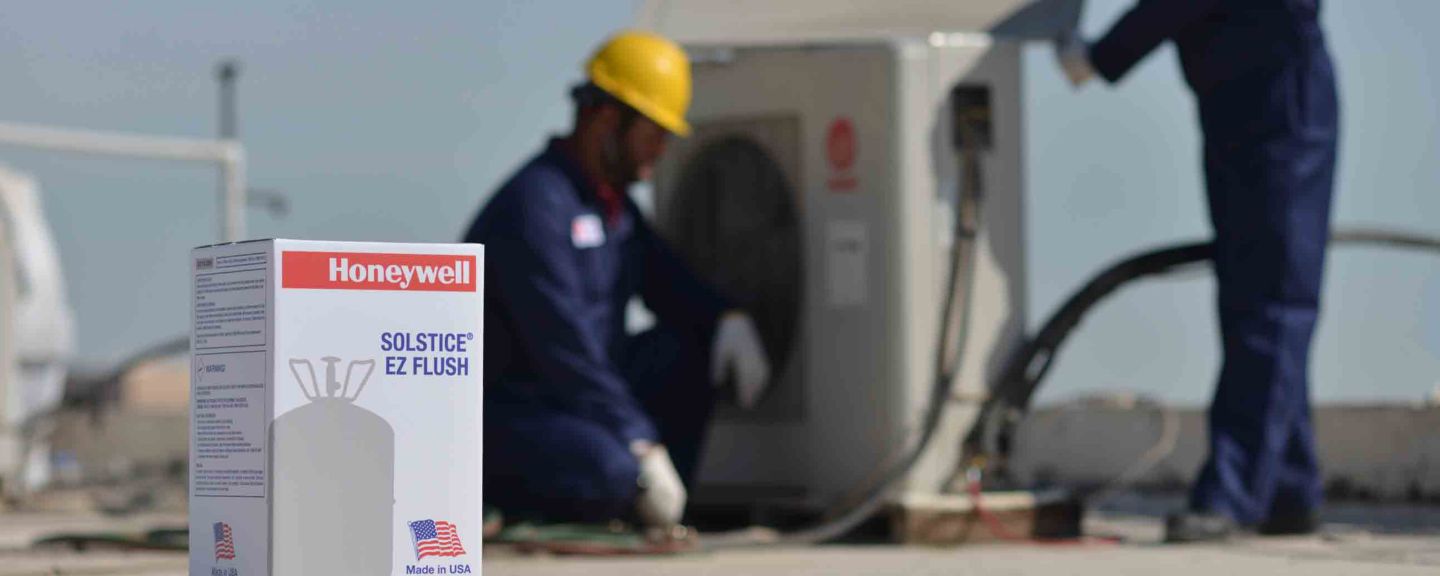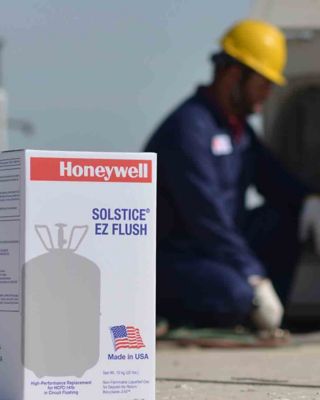 CIRCUIT CLEANING (A/C & Refrigeration)
Easy-to-Use, Cost-Effective
Solstice® EZ Flush is a next-generation cleaning solvent offered as a replacement for HCFC 141b, refrigerants, or compressed nitrogen in single flush refrigeration and air conditioning circuits. It is ideal for circuit flushing in the following types of equipment:
Transportation A/C and refrigeration e.g. cars, trucks, buses, and trains
Aerospace e.g. airplanes and helicopters
Residential and commercial A/C applications
Commercial refrigeration systems
Process chillers
Solstice PF-C solvent used with any of our optimized Ekoflush® flushing machines, provides a high quality, cost-effective, safer, and environmentally compliant multiple-use flushing solution for air conditioning and refrigeration circuits.
Flushing of equipment after a compressor burnout, when retrofitting, changing refrigerant and oil, or as preventive maintenance is considered essential to ensure best practice and high quality.
Contact us to find the the right solution for you.
Products
Brochures & Sell Sheets
Case Studies
Solstice® PF-C + Ekoflush® Cleaning System | brochure
Solstice® EZ Flush | sell sheet
Solstice® EZ Flush | hoja de venta
Solstice® PF-C + Ekoflush Gives Al Asayah Productivity Gains | case study
Tunisian Railway Uses Ekoflush™ system for A/C Cleaning, Servicing | case study